– – – WE ARE CLOSED ON WODONGA CUP PUBLIC HOLIDAY, FRIDAY 24th – – –
CLOSED: FRI 24th WODONGA CUP
Showcasing local & regional products
Our menu is filled with delicious local ingredients and our shelves are packed with incredible products from surrounding areas in North East Vic. From the Hume region to High Country and up to  Alpine region and beyond. With a few sneaky goodies from afar, like real canadian maple syrup, traditional Portuguese canned sardines and Spanish anchovies.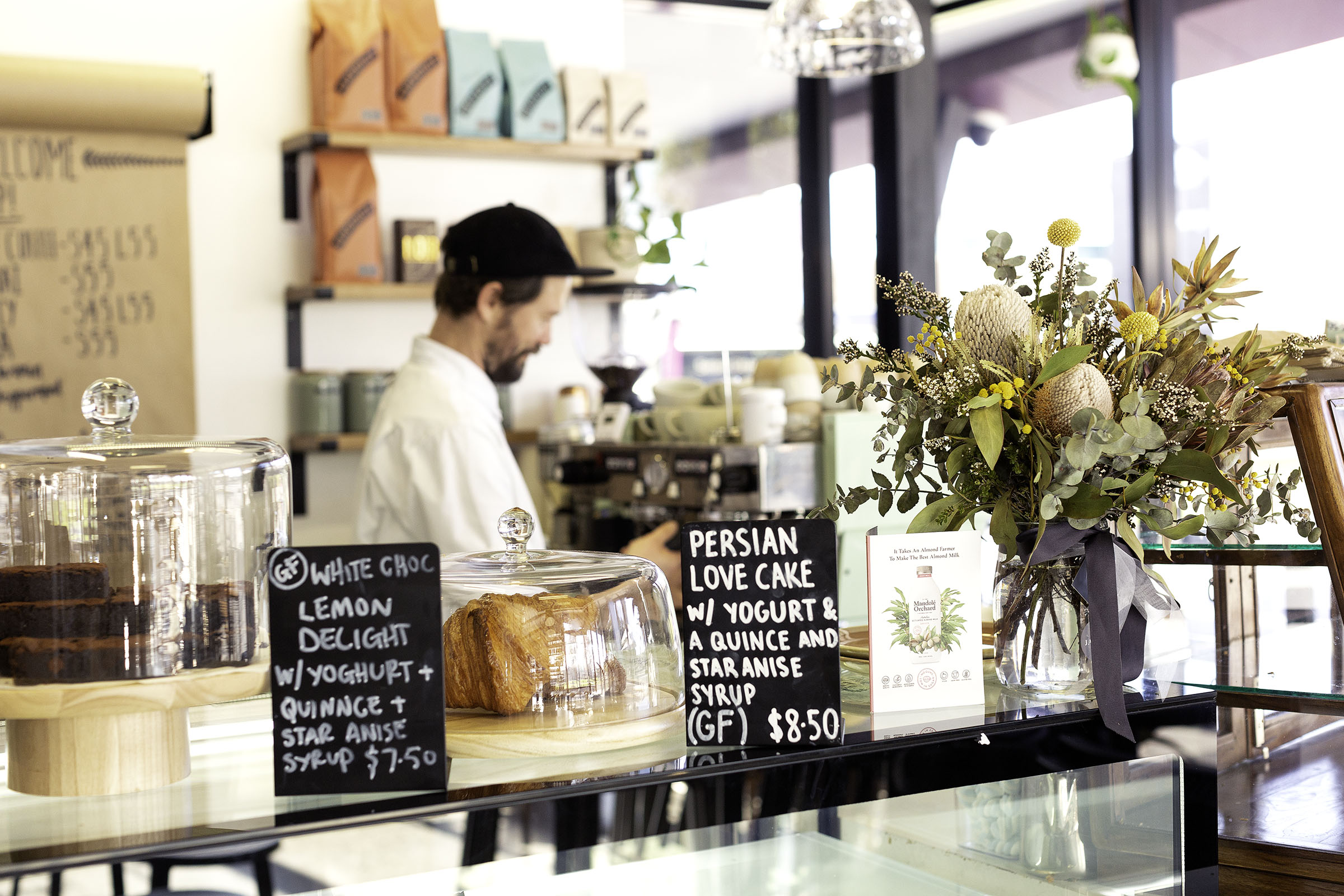 Ploughmans is a cafe, picklery and providore. We want to welcome our local community in to help celebrate the incredible produce of the region by stocking local and regional products in our providore, and using local produce in our menu.
Do you have an amazing garden in your backyard? A hyperactive herb patch? A lemon tree that just keeps on giving? We want to hear from you! We are always on the lookout for fresh home grown produce and will trade you a jar of Ploughmans goodness, or a coffee, for a bag, box or bundle of your homegrown happiness. 
LOOKING FOR: CUCUMBERS, HABANEROS & SURPRISES
As well as stocking our shelves with things that the amazing makers and producers of this region have created, we also make our own. Pickling, preserving and fermenting, there is always something hubble-bubbleing away in our kitchen.
SILVER CREEK BREAD FOR SALE:
Tuesday and Friday afternoons. Taking orders.
Tuesday – Saturday: 7am – 3pm   //  Sunday: 7am – 2pm
*Trading hours subject to change on short-staffed, quiet days or public holidays.
Please SMS: 0493 604 154 
booking name  |  date  |  time  |  number of people
Tables are held for 15 minutes from booked time.
Kitchen closes: 2pm Tuesday-Saturday, 1pm Sunday.
Indoor seating capacity max 8 people.
Outdoor seating for larger groups available.
To avoid disappointment, please book ahead of time as it's difficult to check bookings during busy periods, 24 hours in advanced is suggested.
If you're a rad regional maker/producer and would like to stock your items in our providore, or have any other general enquiries, we'd love to hear from you.